Ocean Pines Chamber Partners have the opportunity to lower their energy costs through CQI Associates. Learn how...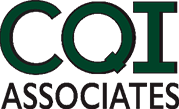 Join the Ocean Pines Chamber Energy Purchasing Cooperative
The Ocean Pines Chamber of Commerce has partnered with energy management experts, CQI Associates, to administer and manage the Ocean Pines Chamber Energy Purchasing Cooperative. The increased purchasing power of the Ocean Pines Chamber Purchasing Cooperative has allowed members to receive lower rates than they could typically attain on their own.
On average, since 2004, the Cooperative electricity rates have been lower than both market rates and the weighted annual utility standard offer service rates. During our recent fall campaign participants saw a combined savings of $889,600.  Natural gas rates have also been lowered on average than market rates and utility monthly winter peak indexed rates.
Presidential elections, erratic weather conditions and global tensions are making the energy market volatile. If you would like to stabilize your utility rates you should join the cooperative by participating in this next round of competitive supplier pricing.  The current campaign begins February 3, 2020 for both new participants and renewal members who have contract renewal dates through to December 2020.
Benefits of the Ocean Pines Chamber Commercial Energy Cooperative:
Increased Purchasing Power in procuring electric and natural gas at competitive rates to businesses.
Eliminates the need to 'go through it alone'.
Historically, the average co-op member Saves about the equivalent of their July electrical bill and/or their February natural gas bill, when compared to utility S.O.S. rates.
Budget Stability (no more 'roller coaster costs') by offering Fixed Rate energy supply costs.
Assistance in being Proactive in fulfilling energy buying needs.
We offer the opportunity for businesses to share in the valuable energy Expertise that the cooperative provides.
This program offers FREE informational seminars and webinars about energy deregulation and valuable insight into energy procurement options. CQI manages the member education and bid phases of the program, oversees the transition of the members' energy accounts, and offers continuing technical expertise to members throughout the term of the energy contracts.
TO ENROLL IN THE ENERGY COOPERATIVE:
1. Complete and sign the Letter of Authorization
2. Provide one copy of your most recent Utility bill(s), all pages, for all electricity and or natural gas accounts you are enrolling
3. Scan and email copies of the above documents to Jennie Anderson at joe@cqiassociates.com or fax to 410-630-5911
4. Send the original documents to the Ocean Pines Chamber
If you have any questions or require additional details, please contact Joe Tabeling with CQI Associates at joe@cqiassociates.com or
443-472-3870.